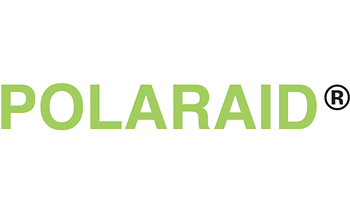 PolarAid Health Inc. is committed to ensuring that your privacy is protected.
Your privacy is important to us at PolarAid Health. We are committed to maintaining the accuracy, security and confidentiality of your personal information in accordance with and subject to the applicable provisions of Canada's federal and provincial privacy laws and legislation that apply to this website. This PolarAid Health Inc. Privacy Policy describes how we collect, use, and discloses personal information of our service providers, clients and others ("You").
If we ask you to provide certain information by which you can be identified when using this website, you can be assured that it will only be used in accordance with this privacy statement.
PolarAid Health Inc. may change this policy from time to time by updating this page. You should check this page from time to time to ensure that you agree with any changes. This policy is effective as of June 1, 2019.
Consent
By submitting personal information to PolarAid Health, Inc. via this website or to its agents, you agree that we may collect, use and disclose such personal information in accordance with this privacy policy, the privacy preferences you have made known to us and that are permitted or required by law governing such policies.
What we collect
We collect personal information about you to enable us to serve you better and to develop our business, operations and commerce relationships. If you refuse or withdraw your consent, we may not be able to provide you with services or information that may be of value to you. We may collect the following personal information referring to an identifiable individual:
Name. 

Contact information, including address, phone, fax and e-mail address and demographic information such as postal code/zip code.

Preferences, interests and other information relevant to customer surveys and/or offers.
What we do with the information we obtain
We require this information to understand your needs and provide you with better customer service, and for the following reasons:
Internal, business-related recordkeeping.

We may use the information to improve our products and services.

We may periodically send promotional email about new products, special offers or other information that we think you may find interesting, using the e-mail address that you have provided.

To comply with your requests or inquiries or for any purpose to which you give consent.

From time to time, we may also use your information to contact you via email, phone, fax or mail for market research purposes.

We may use the information to improve our website or to customize the website according to your interests.
Security
We are committed to ensuring that your information is secure. In order to prevent unauthorized access or disclosure, we have put in place reasonable and suitable physical, electronic and managerial procedures to safeguard and secure the information we collect via this website and by our agents.
Links to other websites
Our website may contain links to enable you to easily visit other websites of interest. However, once you have used these links and leave our site, you should note that we do not have any control over that website. Therefore, we cannot be responsible for the protection and privacy of any information which you provide while visiting such sites. Such sites are not governed by this Privacy Statement. You should exercise caution with other websites and review the privacy statement applicable to that website(s).
Contact us if you wish to tell us your privacy preferences, update or correct your personal information.
If you have any questions or concerns regarding our Privacy Policy, please contact our webmaster at: [email protected] and/or write to:
PolarAid Health Inc. Privacy Policy
PO Box 24511 Blvd. Rome
Brossard, Quebec  J4W 3K9
CANADA
You always have the option to access, change your personal information, and/or instruct us not to use your name, address, e-mail address, etc., beyond providing you with the information or service you requested. When and where we send e-mail communications for direct marketing purposes, we will always include an identification of the sender and offer you an "Unsubscribe" option.